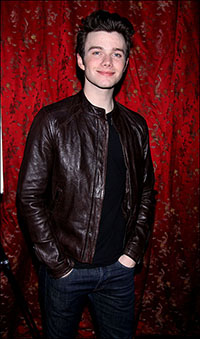 One-time "Glee" star Chris Colfer may be the next veteran of that popular TV series to make the leap to Broadway, according to Playbill.com.
Golden Globe winner Colfer appeared on the "Larry King Now," answering questions from the audience on social media. When asked if he'd like to be in a play on Broadway, Colfer answered, "I might be doing one soon, hopefully. Been talking about it. It'll be very vocally demanding, so I'm terrified about it."
He said that he's considering a singing role, but he cautioned that he's leery of taking it, because "when it [singing] becomes work, that's when I don't care for it."
He offered no further details about the project.