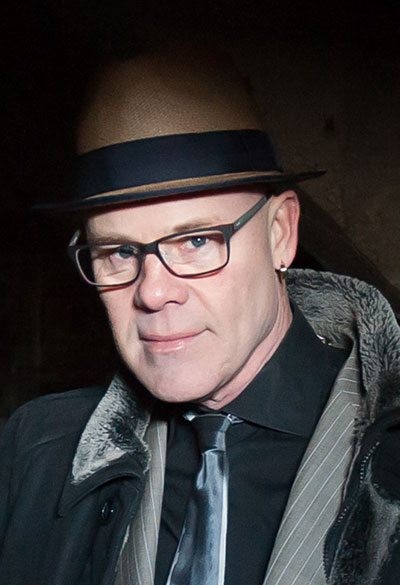 Music innovator, tech trailblazer, author, and Johns Hopkins University faculty member Thomas Dolby will lead a new four-year undergraduate degree program, Music for New Media, at the Peabody Conservatory of the Johns Hopkins University, according to hub.jhu.edu.
Music for New Media, which is slated to enroll its first cohort of students in the fall 2018 semester, will combine studies in music, composition, programming, and visual media to prepare students for careers in new and emerging platforms such as computer games and virtual reality.
"This area of study is absolutely exploding with possibilities," said Dolby, who joined JHU as Homewood Professor of the Arts in 2014. "I'm excited to help Peabody shape Music for New Media into one of the premier programs of its kind, where students can develop the skills and creativity they'll need to capitalize on the tremendous opportunities out there in the workplace."
Peabody's Music for New Media program is designed for strong music students interested in composing and producing music for emerging areas of non-linear entertainment such as computer games, virtual reality, augmented reality, and 3D spatialized sound for location-based experiences. Students in the program will study the fundamentals of music's function within visual media, analyzing how and why music is used to enhance dramatic and emotional effect, and will learn to work in industry-standard interactive audio programming environments.
An early MTV icon, Dolby blazed a trail for electronic music. His self-penned "She Blinded Me With Science" became a Top 5 Billboard hit the same year he co-wrote and produced the first ever platinum-selling rap 12″ single, "Magic's Wand" by Whodini.
http://hub.jhu.edu/2017/03/16/thomas-dolby-new-music-program-peabody/